I just want to immediately say how amazingly delicious the food was at Pizza Romana. It doesn't get anymore authentic than this. Almost all the ingredients used in this restaurant is imported from Italy. We are talking from the tomato sauce to their water used to make their pizza and lasagna pasta sheets.
615 N La Brea Ave, Los Angeles, CA 90036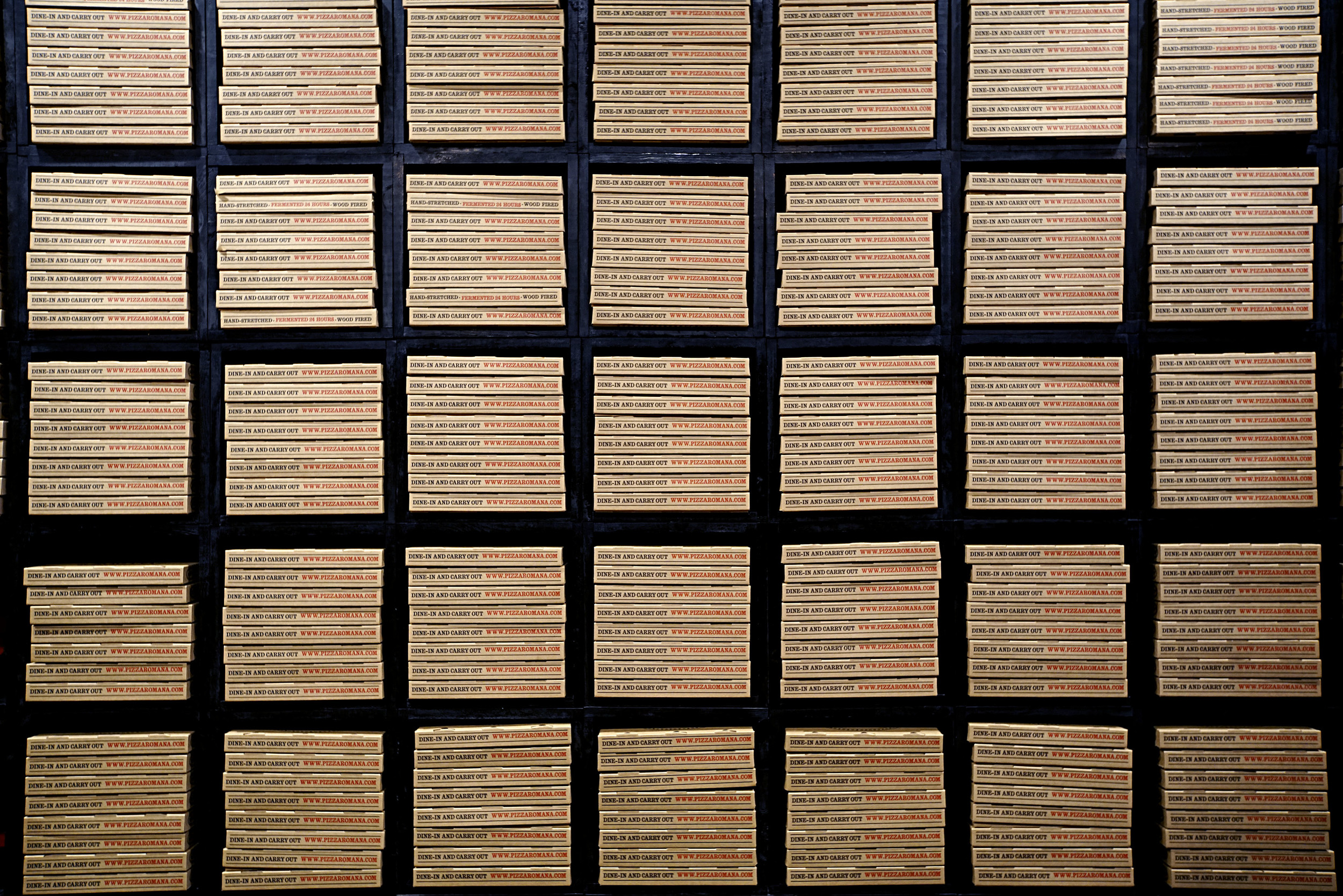 There's plenty of seating from indoors to outdoors. They also have wine tasting every Thursday night which you will definitely find me there pretty soon. Pizza Romana also carries an extensive wine list. I highly recommend you ask about their wines to pair perfectly with your tastes.
Super simple, but having all cheeses and salumi imported from Italy just makes it that much more exquisite. These were so delicious to eat. I mean, there isn't any other way to really describe how tasty these were. We have Speck, Capicola, and Mortadella. Served with some dried cranberries, apricots, cashews, and 2 types of cheeses. The cheeses were mild, but complex. Nothing gamey about them which I can appreciate. I'm not a huge fan of stinky cheese as it takes over everything. Their pairings were spot on.
This is better than Mom's lasagna. This is quite frankly the best lasagna I've ever had in my life. The bolognese sauce is made with 3 meats: pork, beef & veal. Layered with bechamel and mozzarella, this rustic dish deserves to be put at a 5 star restaurant. Each bite was luscious with a beautiful bite from the elasticity of the handmade pasta sheet. For $8, there's definitely nothing to complain about. No sharing on this one.
Simple Margherita pizza with an amazing crust and chew. The pizzas are light and airy. The dough is also easy to digest. What really stood out from the pizza was the cheese. Amazing quality. With the delicious tomato sauce and fresh basil, I could sit by the beach and eat this while watching the sunset.
There is absolutely nothing that tastes like this. Nothing. You have to get this. The prosciutto was amazing. The creamy Mozzarella was to die for. The pizza dough. Just everything is perfect about this. The saltiness of the prosciutto paired with the cheese and the lingering peppery arugula... this has changed my life.
When we think of Pistachio ice cream, we think of mont green. I grew up eating Thrifty's ice cream from Rite Aid, but never understood what tasted like pistachios in that ice cream. I loved it though and has always been one of my favorite go to. The gelato from Pizza Romana is actually imported from Sicily. How f'ing cool is that right? This tasted nothing like Pistachio made here. This is the real deal. Sweet and subtle. Has a faint flavor of roasted pistachios. An amazing treat to end our amazing meal.
I highly recommend you check this place out for many reasons. One big reason is how it made me felt like I was traveling. Each item on the menu has a story from where the ingredients were sourced. Ask about it. They have something great going on here. The other reason, and I really want to stress on this, is how affordable the items on the menu are. Even their bottle of wines are less than $40.
Map it now: 615 N La Brea Ave, Los Angeles, CA 90036
Buon Appetito!