Finding a decent ramen place has never been easy. There's so much components that makes a ramen special. 3rd Generation does ramen decently for what is offered in Downtown LA. Besides ramen, the restaurant also serves handrolls, cut rolls, Poke Bowls, and many sides like takowasa to takoyaki. There are also modern spins like spicy tuna burger and pork belly bun. And of course, beer, sake and wine. So you can pretty much get an idea of what this place is like.
I would recommend getting sides and cut rolls/hand rolls. Drink a lot. Snack some more. And then order the Ramen to end your meal. I've worked at an Izakaya for 3 and a half years of my life and had visited Japan as well to say that's what I would do at a place like this. Given the menu.
All in all, it's great to have something away from the pretentious crowds. There's tons of people in Little Tokyo. Too much in my opinion. But again, the restaurant game is strong. So you can basically land on any street throughout downtown to find some great food. Here on 7th and Flower is where you will find 3rd Generation.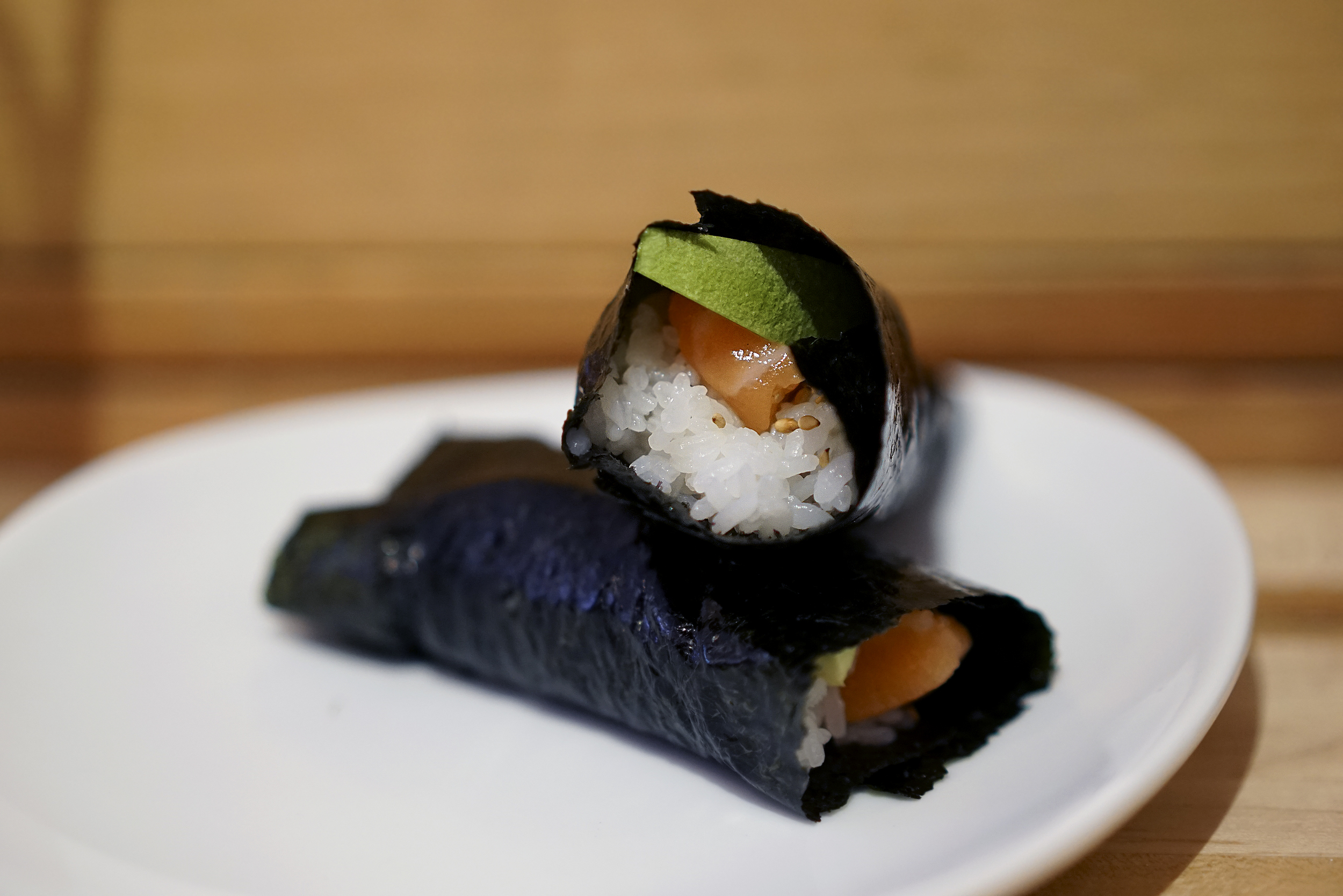 Our meal started with snow crab and salmon avocado handrolls. They do have blue crab which is one of my favorite things. Snowcrab was on the tasting menu today so that was what we went with. They have a 4 handroll special that comes with backed crab, salmon avocado, spicy albacore and spicy tuna. A pretty good steal for $14.
The spicy miso was delicate and not overly salty like other ramen joints I've been to. The noodles were wavy and thick. The pork was cooked perfectly. Served with sweet corn, bean sprouts, green onions, spicy miso paste, tender chashu, and half a soft boiled soy egg. Not extremely spicy, but carries a subtle kick.
Served with bean sprouts, green onion, soy egg, chasu, nori, fried garlic, and a black garlic oil that gives a light smokey nutty flavor to the ramen. Nothing over powering as well. The noodles were not the same as the spicy ramen, but resembled the traditional wavy noodles we are used to.
Tonkotsu broth is normally made with pork bones. Cooked down for a long period of time. Some places will cook it for a few hours while some will cook it for 24. It's insane the care that goes into the broth. I've warned many friends to beware with drinking the broth. Imagine a bowl of liquid fat just trailing down your neck. Yeah, some places make me feel dirty.
The meal was ended with one of my favorites, black sesame ice cream. Smooth and roasty, this is something I would always order when offered at a restaurant. Not a lot of places carry this on their menu so it's always a delight to see.
808 W. 7th St. Los Angeles, Ca 90017